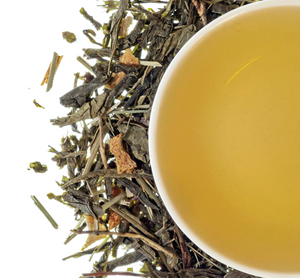 This green tea blend has a refreshing, citrus aroma and flavor.
Suggested Steeping Instructions: 
3 grams | 8 oz water | 175°F | Steep 3 min. 
Ingredients:
green tea, lemongrass, lemon peel, natural flavor
Number of Cups:
Order includes 2 oz. of tea, which generally equates to 20 eight-ounce servings.